7km from Maritzburg College
9.5km from PMB Golf Course
SCHOOLS WITHIN 10km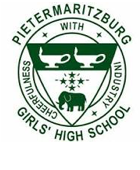 Pietermaritzburg Girls High School was established in 1920, the school was originally housed in the gracious old family mansion, "Morningside", the home of Peter and Mary Davis. The school has an outstanding record of achievements in the National SC Examinations as well as in the subsequent successes of the girls in tertiary educ ation, and in their chosen professions and occupations. GHS is consistently rated as one of the top 25 schools in the country. From Accounting to isiZulu, they have a full range of academic facilities.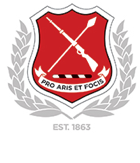 Maritzburg College has established itself as one of the top South African boy's schools whose community manifests a strong sense of pride and belonging. The strive to help each boy prepare for life, so that he may fulfil his unique potential and take his place as a responsible citizen in an evolving South Africa. Maritzburg College seeks to achieve this by ensuring a balanced, stimulating and dynamic educational environment.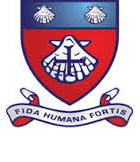 Epworth is a school like no other, an educational opportunity unlike any other. Spacious classrooms offer the latest in technology, with Wi-Fi, iPads, state-of-the-art projectors. the school offers mentorship for new pupils in Grades 8 and 9 so that their new high school experience is comfortable and never scary or intimidating. Their sporting programmes use specially trained coaches to bring young sportspeople to the pinnacle of their ability.

St. John's Diocesan School for Girls is an independent, medium-sized Anglican school. From Grade RR to Grade 12, it offers a liberal education on the foundation of a strong Christian ethos, providing a caring and value-based educational environment for boarders and day scholars. The school exudes a sense of intimacy and warmth, providing a nurturing environment for girls where work, play and worship are encouraged to ensure all-round development.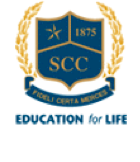 St Charles College, founded in 1875, is a Christian, independent boys college situated in Pietermaritzburg, South Africa, catering for day boys from Grade 00 to Grade 12, with boarders from Grade 4 upwards. St Charles College is committed to an education that provides a global learning experience. The school follows the curriculum set by the University of Cambridge and write the University of Cambridge International Examinations.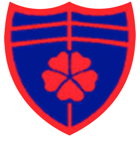 Wykeham Primary School is a large primary school which caters for boys and girls aged between 4 and 11 and serves the community of Hornchurch. The school is situated on a large and pleasant site with a good range of facilities.Wykeham Primary School is a caring, inclusive school at the heart of thw community. Thw schools aim is to promote excellence in teaching and enjoyment in learning as the foundation for success in life through a rich, broad and balanced curriculum.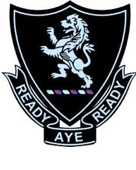 Merchiston Preparatory School, established in 1892, caters for Day Boys from Grades RR to 7 and accommodates Boarders from Grades 3 to 7. Merchiston is steeped in tradition and embraces all the good that the past offered and also seeks to be a forerunner in what the future holds. Built on four pillars: Academic, Sport, Culture and Character-Building, Merchiston has established itself as one of the leading boy specialist institutions in South Africa.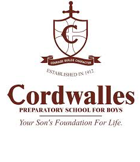 Cordwalles Preparatory School was founded in 1912 by the then Bishop of Natal, Bishop Samuel Baines. Boarding facilities are available for boys from Grade 4 to 7. Cordwalles is a member of the Independent Schools Association of Southern Africa (ISASA). A focus of personal excellence; an emphasis on christian values; long-standing tradition - these are just some of the facets which make Cordwalles Preparatory School a popular choice for young boys.
The Upper Mpushini Conservancy also contains Intaba Ridge's neighbours: